NEW BOARD ELECTIONS

Dear LMTC Members -

Here is the new slate of candidates for the new board beginning July 1st 2016 for one year. Please cast your vote by printing out the form and returning to the clubhouse or pick up a form at the clubhouse, available early next week. The form is also available on our website.

Thank you for your participation as we have an outstanding group of members to serve for the next year;

Amended 4/14/2016:

Dear Members:

I have added a later entry to the balloting for Michael Steward for the position of Grounds on the board.

This ballot will supersede the previous ballot so if you have already voted, please do so again.

I apologize for the inconvenience and thank those who have already voted for their support.

Sincerely,

Ernie Kovacs
VP LMTC


Slate of Candidates in PDF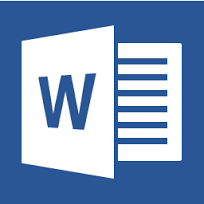 Slate of Candidates in Word Doc
---
RALLY FOR THE CURE

Hello ladies!

It's time again to plan our Rally for the Cure tennis round robin! So save Friday April 29 @ 11:00-2:00pm. We will play for approx. 1 1/2 hr. with our salad bar after and lots of fun throughout! If you haven't joined us before consider it, everyone really enjoys it, and we feel good about raising money for a good cause.
More info to follow, please email me @: debisings2@gmail.com to reserve your spot!

Debi Adcock
Lake Murray Tennis Activity Schedule for San Diego Christian College
Once again, LMTC will host tournaments and practice schedules this year for San Diego Christian College. This is our second year with the school that last year drew fans and relatives to our courts that offered some high level tennis and fun viewing.
The college has been a much needed source of revenue and in order to accommodate their team, EMMO Tennis has worked hard to schedule their activities so as not to interfere with member court reservations. Of course there may be instances where members may seek reservations at off peak times but that should be minimal.
The Winter/Spring SDCC schedule begins January 12th and will run through April 14th.
To avoid conflicts, please refer to the advance scheduled dates/times posted on our website as well as our updated e-blasts when making reservations.
View full usage schedule

here

Match Schedule:


Friday Jan 22 1-6 6 court


Thurs Jan 28 1-6 6 cts

Sat Feb 13 11-6 9 cts

Sat Feb 20 12-5 9 cts

Tues Mar 1 12:30-6 4 cts and 4-6 2 additional cts

Fri Mar 4 12:30-6 9 cts

Sat Mar 19 11-5 9 cts

Mon Mar 21 12;30-6 9 cts

Tues Mar 29 12:30-6 9 cts

Sat Apri 2 12:30-6 9 cts.


Sincerely,

Ernie Kovacs
VP, LMTC
Just a few thoughts to share about the changes and policies at the club going forward;
1. The club has purchased a new refrigerator in the clubhouse that replaced the one we've had for a number of years. This one makes ice unlike our previous model so feel free to come in and fill up as needed.
2, Our outside gates to all courts will remain locked to protect from outside dust, debris and dirt. Since we resurfaced our courts we no longer wash them but use a blower to clean. If a ball should go over the fence, you can call up to the club and the ball will be retrieved.
3. We have had some discussion with members who request specific courts when reserving time. In order to best serve all our members and guests, please understand requests will be noted but not guaranteed. The club must reserve the right to manage court time to maximize court utilization.
Thank you for your attention to these updates. We appreciate your consideration of these policies as LMTC continues to maintain and improve your tennis experience. Sincerely, Ernie Kovacs VP. LMTC
Friday Night Fling
Friday Nights 6:00 pm - 8 pm
A fun night of social doubles. Any level can participate! Sign up is mandatory at the clubhouse.
$7.50 fee for non members. $1.00 fee for all players for balls.
Please contact Lisa Shirley at 619 573-5655
NEW COURT SURFACES!
The courts are finished and sparkling blue and green resurface looks stellar. Please no food or drinks on courts except water. You may drink or eat on quads in between courts.
Also please wear tennis court shoes only. No black tipped or waffle edges. We take pride in our beautiful club at LMTC
PAUL CONDON STADIUM COURT DEDICATION
We had a beautiful day at LMTC for the Paul Condon Stadium Court dedication. The Condon family was greeted by members past and present to share in the memories of Paul. There was a special song sung by Paul's grand-daughter and our past president Jim Park presented Hazel Condon with the plaque in Paul's memory. Hazel and family proceeded down to stadium court to hit for the first time on the Paul Condon Stadium Court. Thank you to all that showed their support for such an inspirational man down at the courts!
The USTA Emmo Tennis Junior Open Results!
The tournament link is here.
View Champion Pictures here


THEFT IN PARKING LOT

Please be aware we have had car break-ins in our parking lot at LMTC. The last incident on 8/20 between 7 and 9 PM was unforced entry into a locked car with a device that steals your beeper frequency! Be aware of people around your car when you pull in and we suggest you bring your valuables with you to the court. Let's all watch out for each other!
VOLUNTEERS NEEDED!


Is your child out of school and need some community service hours? Come on by the club and we will put them to work. Weeding, cleaning, etc to beautify LMTC. A community service letter will be written up when the job is complete.

Adults too! Please join up for an hour or two on the second Saturday of each month. Contact Diane Bailey at 619-861-0613 or dmbailey619@cox.net for more details.
**** Please respect court play at LMTC ****
In consideration of all players please wait until the game is over to announce you have the next court assignment. Once you are on your court please stay on your assigned court. If you get bumped and want more playing time go to front desk to see if you can get additional court time.
Thank you for this consideration.
COURT SHOES ONLY
You will not be able to play with waffle, black tip, cross-trainers, or other sharp ridged shoes. Please see our flyer in club that explains what is acceptable. Make sure you are educated!
Click here to view other ideas to help keep our courts in great shape: Attention